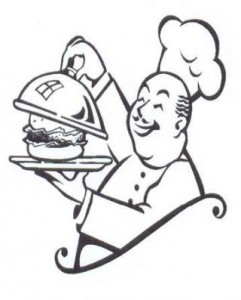 Why yes, Yes I do. I've got class.
Cooking class that is. I must tell you that my time at culinary school gave me some of the finest cooking memories I have.  It was an amazing art school experience.  No pressure to produce, everything was about me learning, practicing and creating great dishes.  I got to spend 7 hours a day, 5 days a week for 14 months learning about food, where it comes from, how to prepare it and (the very best part) eating it; lots of it!  I played with colors, tastes, textures and more. It was fantastic! Never before or since have I felt so creative. I loved it so much I gained over 30 pounds in my time there.  I think I felt that it was important to live up to the old adage – Never trust a skinny chef.
Upon hearing that I graduated from the California Culinary Academy, I am often asked what style of cooking I specialize in?  Which is turning out to be a better question than I originally thought. You see I don't really have a cuisine that I favor.  Italian, I suppose, could best describe the style of cooking that I lean towards but not completely. Let me give you a brief insight in to my cooking; I'm a techniques kind of guy. I can readily attribute any minor creative streak directly to the company I kept in school. Talented, gifted people who could imagine tastes in their minds then recreate them on the plate.  Just being around them made me a better cook. Me? I focus my attention more on the proper way to saute', or braise, or roast, or poach.  Each of these terms have specific time/temperature definitions.  Employed correctly they yield tremendous results with the food I am preparing.  Le Technique, this is where I like to seek mastery.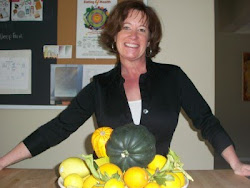 This last weekend I was lucky enough to brush elbows with another one of these talented, gifted types. Suzanne Griffin of Cooking by the Bay. Suzanne teaches cooking classes from her home in San Rafael and this last Sunday I took my first Indian cooking class from her.  It was fantastic to be a student again listening to someone as enthusiastic and knowledgeable as Suzanne is. My classmates were 3 lovely, talented women and we spent a great part of the evening sharing wine and oohing and ahhing over the smells that emanated from the stove top. Each of us was given an apron, a cutting board and a knife with instructions on what and how to prepare each item for each dish. Our teacher's easy style had us all in laughter and we felt such great pride and accomplishment in putting the meal together ourselves.  Spinach Raita, Papaya Chutney and Chicken Tika Masala.  YUM!!  Sop that up with a little Naan and man what a great meal.
For all of you foodies out there who live in the San Francisco Bay Area I strongly suggest that you go to Chef Suzanne's website and check out her list of classes.  There is something there for everyone; from how to prepare a Tropical Feast, to whipping up Thai Food, to tips and techniques for a Fuss Free Dinner Party.  I can not recommend her strongly enough.  Release your inner chef, I say, and go get yourself some class!
Eat Well and Smile Often,
tj
p.s. (chickentikamasala, chickentikamasala, chickentikamasala)