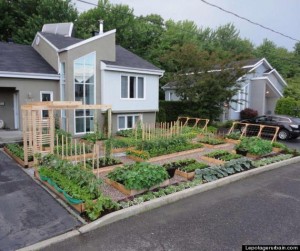 One of my most popular posts is Organic IS Marketing Hype.  If you have not had the chance please take this opportunity to give it a read.  In it I lay out the reasons why it is a good idea to have your own home garden.  In Canada a family with similar beliefs is being told that by having a front yard garden they are breaking the law.   Just take a look at how beautiful their garden is in this picture. If these were decorative plants they would be in civil compliance but since they dare grow edibles their city is now considering making all front yard food gardens illegal!  The crazy thing is that their neighbors have never complained. They are all happy getting free, fresh organic vegetables!  I mean who would not?  So who is this really offending?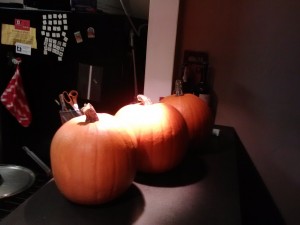 I must tell you that I am really enjoying my little garden. I have pumpkins already and of course tomatoes and squash, lemon cucumbers and peppers too.  These lovely round orange 'punkins' are looking forward to becoming pie, pancakes and raviolis.  I also recently harvested a spaghetti squash which I'll roast and top with my latest harvest of tomatoes.
This weekend I'll be grilling some snapper for my siblings that has been marinated in ginger, cilantro, orange juice and chili peppers and served with a sauted salad of zucchini, yellow squash and onions tossed in a dressing made just like the marinade. Keep a watchful eye for the recipe.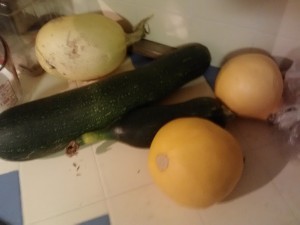 If you have some time please read the Huffington Post article on this family and lend them your support.
Eat Well and Smile Often,
tj
p.s. What's in your garden??