I have an friend Melani Robinson who writes a blog 1 Year of Online Dating at 50. She's an amazing writer and has done much to encourage me with regards to my blog. Melani is openly in search of her next great love, blogging about every up and down she experiences, waiting to hear those 3 little words.
Blossom End Rot. No, these are NOT the words that Melani wants to hear. In fact, nobody wants to hear them. Certainly not me with all the love I've put in to my garden. But yesterday they rang in my ear like a bell that can't be unrung. "I'm sorry to tell you Tom, you have Blossom End Rot." Thank goodness it was my advice gardener and not any other professional. Blossom End Rot. Really??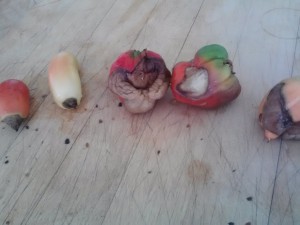 It seems I have been taking too good a care of my plants in one respect and not in another. Here, you tell me, don't my plants look healthy? They look great! In fact that is one of the symptoms. It seems that my plants are overcharged with nitrogen, the stuff that makes them leafy green. But they are sorely lacking in calcium and water. Who knew? Not me. So my first little pushes of fruit have Blossom End Rot. Shucks.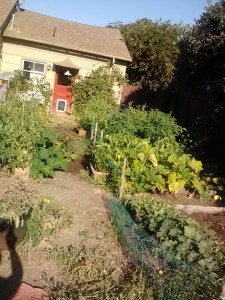 Luckily I caught them in time and began watering heavily; giving them a really good drink then following up daily with a regular soaking. This may seem contrary to the gardener who says, "Once the tomatoes come cut back on your watering." I did and I got . . . Blossom End Rot. Also I need to up my soil calcium levels. Since I don't eat a dozen eggs everyday, eggshells are a great source of calcium, I'm off the the garden supply to pick up a small bag. I am saddened because my first few peppers were destined to become Pepper Jelly. My Jalapenos are doing great and I will harvest this week and set them to dry but it will be another few weeks before I'll have peppers again.
Patience and learning, isn't that what parenthood is all about? (I feel like such a failure.)
Eat Well and Smile Often,
tj
p.s. Really??